EcoStruxure™ Process Instrumentation
Process Instrumentation
Portfolio
With 100+ years tradition of excellence and innovation in process instrumentation, Schneider Electric provides high quality measurement solutions to monitor and provide analysis of your plant. Our intelligent instrument are designed to both protect and optimize our customers' process.
Schneider Electric is passionate and committed to collaborate with our partners and customers to drive their business towards next-generation sustainability and profitability. Our Process Automation business proves itself as a trusted and reliable partner of choice to provide an end-toend customer focused solutions with our world-renowned EcoStruxure™ Process Instrumentation offer portfolio and ranges alongside digitalized measurement technologies which cover all facets of your process instrumentation functionalities and plant operation requirements across all targeted markets.
Wireless Information Network Solutions
Wireless is a driving technological force in today's world. Schneider Electric's wireless offerings are easy to use, cost effective, safe,secure, expandable, and sustainable. With their proven operational efficiency and reliability, our wireless portfolio delivers data and insights – letting users visualize and manage data collected via Schneider Electric's web-based IIoT Platform or SCADA and Telemetry systems.
Through our easiest to use, scalable, safe and cyber secure offerings, we remove the physical and economic barriers to wired
devices, enabling plant managers to add more measurement points and accurately monitor their facilities' performance in realtime. By digitizing operations in new facilities or existing sensing networks, managers get an integrated view from the edge control layer in the field with DCS and SCADA systems, and can execute with our EcoStruxure Application and Analytics software.
With a common look and feel, and a rich user experience across our wireless portfolio along with safe and easy to deploy and use designs coupled with latest cyber security, our wireless information network solutions enable plant managers making their digital transformation goals a reality. We are keeping safe and easy to use product designs at the forefront so that they are quick to install and commission, reducing the time spent in hazardous locations and high-risk areas to a minimum.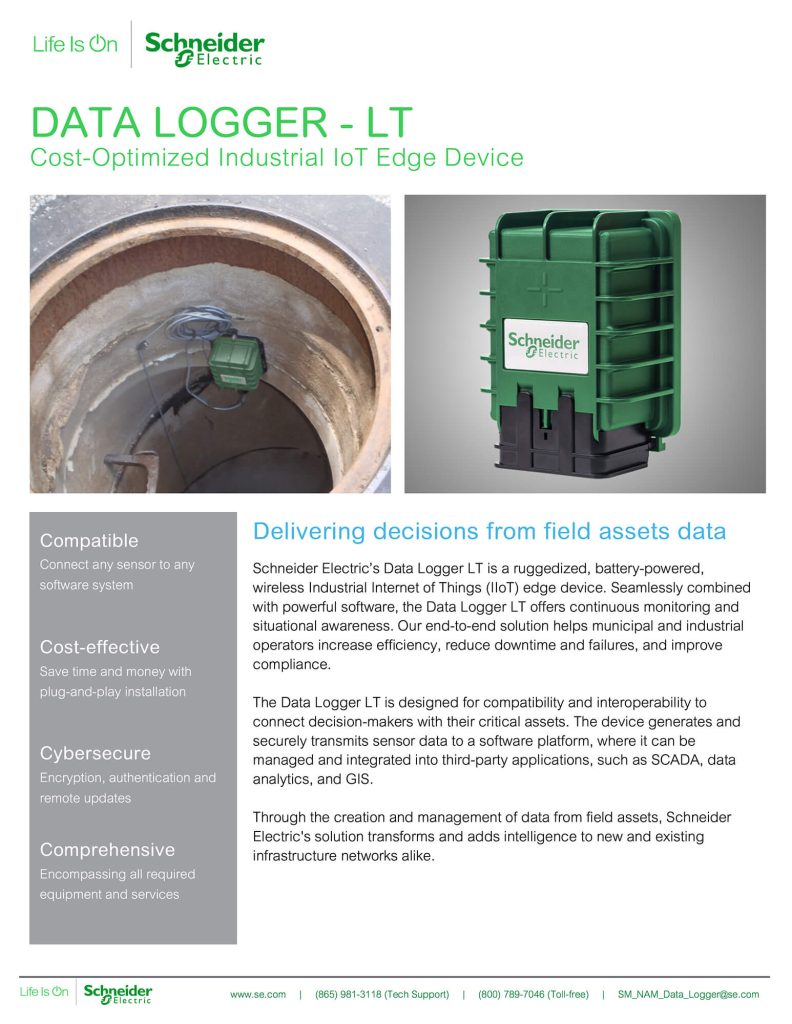 Data Logger 4G LTE-Dominant IIoT solution offering modularity and flexibility to remote data acquisition for secure and affordable infrastructure networks.
Data Logger 4G LTE is an ultra-low-power, fully-autonomous wireless telemetry device with top-notch sensors. After collection, the sampled sensor data is transmitted securely and stored on a secure cloud server or a customer's on-premises server.
Data Loggers are remotely configurable, and data can be visualised and managed via Schneider Electric's web-based IIot Platform. Data can also be integrated into SCADA and other software systems.
A low-power IIoT solution utilising cellular technology, Data Loggers offer unmatched modularity and flexibility. They provide data from remote assets, enabling customers to make data-driven decisions for efficient, secure, and affordable infrastructure networks and operations.
Benefits

of Data Logger :-
Installation of Accutech instruments cannot be easier with its push button configuration, integrated link tests, and rugged compact designs. Dependable, self powered, spread spectrum radios provide effective network connectivity and long range service. Certified for use in hazardous locations, Accutech field instruments function in extreme environments of temperature and humidity.
With a wide range of available instruments for temperature, pressure, flow, level and more, Accutech is suited for many industrial applications including energy and remote plant applications for water and wastewater.
Each Accutech base radio can support up to 100 field instruments with up to 1-second sampling. 256 base radios can coexist for extended scalibility. Push button configuration and simple link test features allow entire networks to be deployed quickly and with ease.
Mining, Minerals and Metals
Instrument Area Network (IAN)
Instrument Area Network (IAN) is easy and simple and the most cost-effective reliable wireless sensing technology on the market today. IAN has an extremely long battery life of 10 years, which is guaranteed and warranted. Because IAN uses Bluetooth Low Energy technology, the radio is off 99.9% of the time which conserves battery life. And when the BLE radio does wake up to communicate, it is sending very small packets of information. The transmission doesn't take that long and the chances of having to re-transmit are greatly reduced because of the small packet size. Small packet size also contributes to IAN's high reliability. IAN's ease of pairing devices makes installation and setup occur in a few minutes, not hours like the competition.
Discover

Instrument Area Network
Instrument Area Network combines sustainable technology into one product, providing customers with a unique futureproof wireless architecture to accommodate new technologies without replacing all sensors. A key component to futureproof is the central concentrator which can easily be upgraded to include newer communication protocols such as 5G, Bluetooh low energy, Wi-Fi, and Wireless HART.
Measure pressure wirelessly with a wide range of sensors including::
Measure temperature wirelessly for efficiency and cost savings without the expense of wiring. Infer temperature conditions without cutting the pipe.
Benefits

of Instrument Area Network :-
Mining, Minerals and Metals
Pressure Transmitters and Accessories
For the past 100+ years, Schneider Electric has been providing the most reliable and highest quality pressure measurement devices in the industry. With recent innovative advances such as our patented FoxCal technology (utilizing multiple calibration curves), we provide you the lowest cost of ownership, enhanced plant productivity/availability, reduce inventory requirements and unsurpassed performance accuracy for gauge, absolute and differential pressure measurement. This new pressure transmitter family has been designed to make your process more profitable by providing you the opportunity to select your transmitter at the best ratio of performance/ price for your application, with the added value to reduce your inventory as opposed to a competitive offering.
Discover

Pressure Technology Tiers by Schneider Electric
Benefits

of state-of-the-art Pressure Technology
The Flexible Solution for Most Flows
Magnetic flowmeters are designed for water, slurries, chemicals, pharmaceuticals, and foodstuffs applications in a wide range of industries. Schneider Electric magnetic meters can also lower the cost of ownership and maintenance. They are a reliable flow measurement solution with field-proven stability to maximise the availability of flow measurement.
Intuitive, Cost-Effective, Accurate
Our flowmeters provide continuous diagnostic and self-tests, with the capability to identify coating and corrosion of the electrode or change of flow profile. With the new 'virtual reference grounding' feature, grounding electrodes or rings can also be left out. This feature simplifies and reduces installation costs while eliminating the risk of unstable ground on-site affecting accuracy.
Benefits

of Flow Measurement Solutions
The Industry's Most Popular Vortex Meter Choice
Schneider Electric's 84C Series intelligent vortex flowmeters are proven to be the best choice for meeting numerous accuracy, dependability, and cost challenges your process faces.
Streamline & Optimise Your Process
Hence, our vortex flowmeter simplifies ordering, reduces inventories, and cuts overall costs. Even after years of hard use, you will continue to experience predictable, long-term, accurate performance with a minimum cost of ownership.
All-in-One Model for Liquid, Gas & Steam Measurements
With the Schneider Electric vortex flowmeter, a single-sensor design handles almost all of your measurement needs. Furthermore, having a built-in temperature compensation option for the mass flow of saturated steam or custom liquids makes the 84C family of vortex meters an even more valuable solution.
Choose From Two Different Versions
Our flanged-body and wafer-body vortex flowmeters measure liquid, gas, or steam at process temperatures up to 430 °C (800 °F). On the other hand, our sanitary intelligent vortex flowmeter is the only 3-A sanitary vortex meter in the market authorised for applications that require crevice-free designs to enable inline cleaning.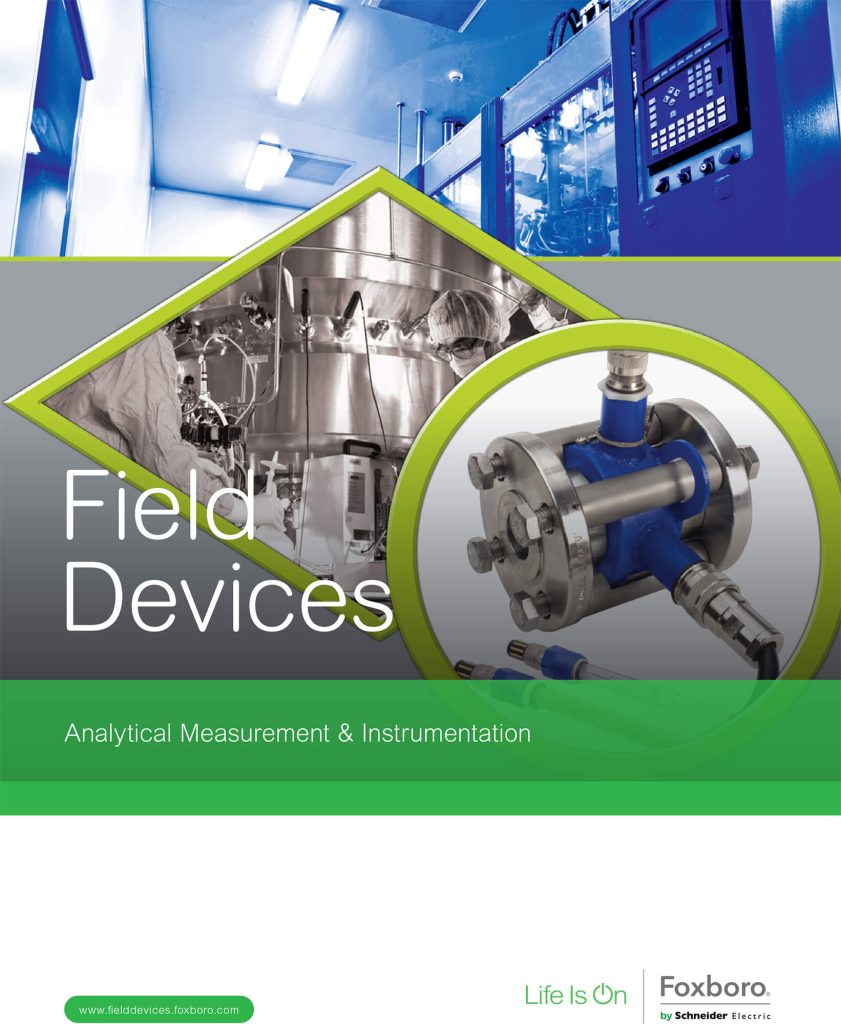 Process Liquid Analytical
The pH measurement systems provide accurate measurements with long sensor life, low maintenance, simple calibration, and material flexibility to meet application requirements.
Conductivity & Resistivity Measurement
Our contacting conductivity sensors provide highly accurate pure and ultrapure water measurements. They offer a dependable, quick, robust, and in-line method for measuring the ionic content of a sample stream.
Electrodeless Conductivity Measurement
We offer the widest range of electrodeless conductivity sensors to suit all applications. The industry's most robust electrodeless sensors do not rely on mechanical seals to protect sensor internals from process ingress and the safest sensor (871FT) for measuring dangerous chemicals due to calibration from outside the pipe.
Benefits

of Process Liquid Analytical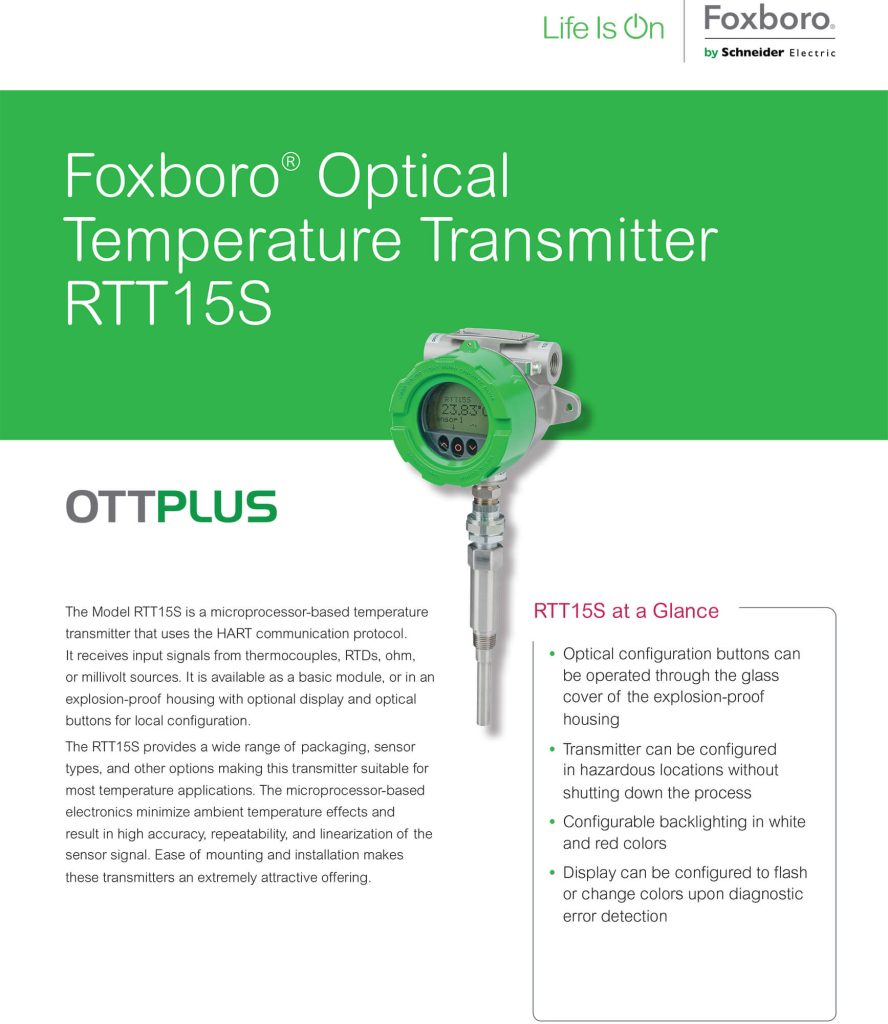 As a total solution provider, Schneider Electric offers a wide array of solutions for industrial process temperature measurements.
With our two series of intelligent temperature transmitters and broad selections of sensors and thermowells, we ensure accurate and reliable measurements over a wide range of temperatures, even in the harshest of environments. Inputs from Resistance Temperature Detectors (RTDs), Thermocouples (TCs), ohm, or mV sources are converted by Schneider Electric RTT15S and RTT80 transmitters into scaled analogue and digital outputs.
With two families of intelligent temperature transmitters and broad selections of sensors and thermowells, accurate and reliable measurements over a wide range of temperatures can be ensured in the harshest of environments. Inputs from Resistance Temperature Detectors (RTDs), Thermocouples (TCs), ohm, or mV sources are converted by Schneider Electric RTT15S, and RTT80 transmitters into scaled analog and digital outputs.
RTT80 Temperature Transmitter
RTT15s Temperature Transmitter
Temperature Sensors and Thermowells
RTT80 Temperature Transmitter
We are a total solution provider for industrial process temperature measurements with a broad selection of sensors and thermowell with accurate and reliable measurements over a wide range of temperatures in the harshest environments. Inputs from multiple sources and are converted into scaled analogue and digital outputs.
RTT15s Temperature Transmitter
Temperature Sensors and Thermowells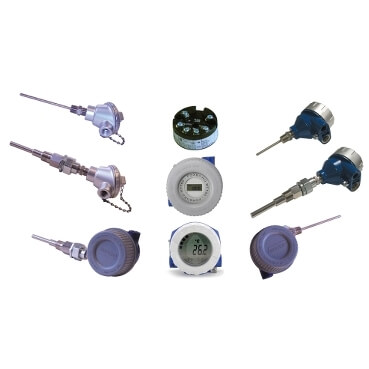 Applying advanced Schneider Electric technology and extensive experience, we continuously innovate ways to measure the level, interface, or density of liquids in industrial processes.
Our level transmitters are designed based on the proven Archimedes buoyancy principle and have zero moving parts. They are rugged and extremely reliable, requiring virtually no maintenance.
The transmitters also supply precise measurements, even at extreme process temperatures from -196 °C to +500 °C (-320 °F to +930 °F) and pressures from vacuum to 500 bar. Our loop-powered buoyancy transmitters offer HART ® and FOUNDATION ™ Fieldbus communication. Furthermore, LCD displays and push buttons make calibration and adjustments easy.
Mining, Minerals and Metals
Schneider Electric Positioners offer the widest range to complement any application in any industry. Schneider Electric's instruments offer technology and expertise powered by Innovation At Every Level to allow asset optimization for our customers with predictive and proactive maintenance. Improve operational efficiency, reliability and control costs in a safe and secure manner.
Our control valve positioners are produce from the highest quality since 1961 and we offer the widest range of valve positioners to complement any application in any industry. Our quality and performance solutions for valves are made to optimize your CapEx and OpE. To enable you to drive your process at its best, we manufacture valves with this criteria in mind:
Benefits

of Valve Positioner
Fast Commissioning

with user-friendly backlight LCD with full test and menu
Full Valve Compatibility

with largest range of mounting kits/accessories for valve manufacturers
Widest Application Coverage

with High Flow / Pressure version, Remote Mounting and Modular designs for inter-operability and practicality
Premium features

are also available such as Partial Stroke Test (PST),Fugitive Emission Monitoring, FDT-DTM
Mining, Minerals and Metals
Severe Vibration & Temperature Applications
We understand that keeping your process running efficiently, safely and reliability is a non-negotiable must. That is why we are committed to offer only the best-in-class solutions. Our valves address operational inefficiencies and improve process safety for today's challenging conditions. Whether the application is in Oil & Gas, Minerals & Mining or Food & Beverage, our extensive, highly engineered valves support the broad range of industry requirements you are facing today and in the future.
Schneider Electric field devices are allied with various industry-leading brands that result in systems,
software, and services that dramatically improve your operations' economic, safety, and environmental
performance. In addition, the deployment of multiple advanced measurement systems will enhance the
availability and utilization of all the assets on which your success depends.
No matter the application, Schneider Electric enables you to drive your process at its best. Our portfolio of general service and severe service valves cover today's toughest demands for valve performance.
Benefits

of Process Valve
Web-based manufacturing dashboards
Material traceability
Fugitive emission packaging
Web-based manufacturing dashboards
Online tool tracking the valves' manufacturing progress
Automated status updates Engineering drawings available 
Face-to-face dimensional drawings routinely provided (comply with DIN IEC 60534-3 and ANSI B16.10)
Import CAD for 3D modelling
Material traceability
Fugitive emission packaging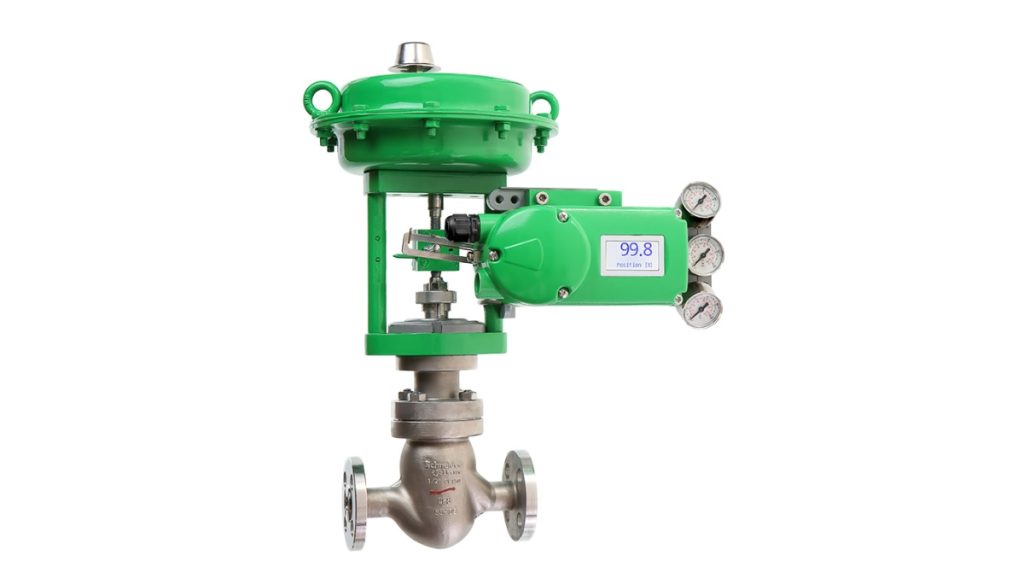 Mining, Minerals and Metals
Interested in this solution?